Church-Family Movie Night
Saturday October 24, 2020 | 7:00pm | Thorpe Lawn
Join us this Saturday, October 24, at 7:00pm for a screening of the comedy "The Ghost and Mr. Chicken"!
This movie is fun for all ages! We hope the whole church family will attend.
Bring an outdoor chair or something to sit on.
Pizza and Drinks will be provided.
Children will receive candy bags!
See you then! Unless you're Chicken…
Read more...
---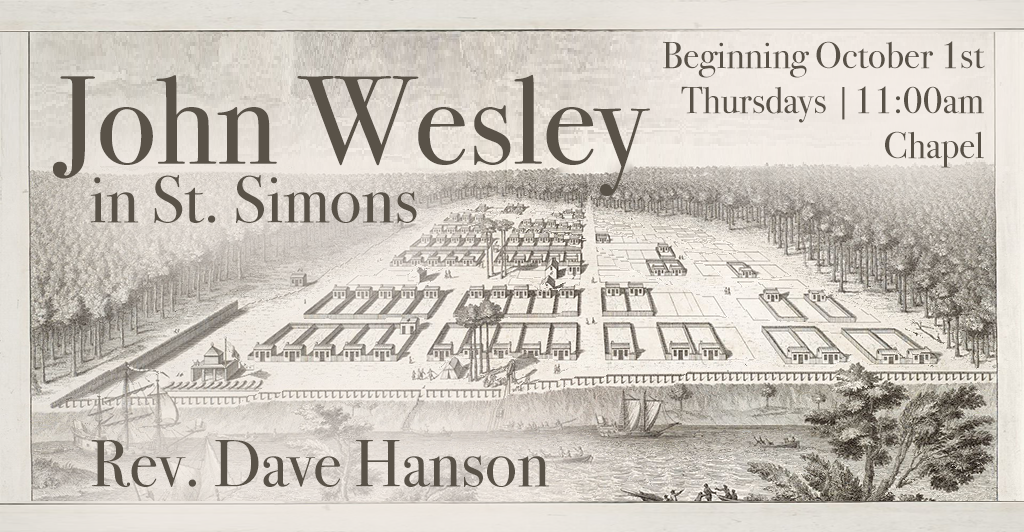 Welcoming Rev. Dave Hanson's:"John Wesley in St. Simons"
Beginning October 1, 2020 | Thursdays 11:00am | Chapel
St. Simons UMC is thrilled to host this longstanding lecture on John Wesley. Rev. Dave Hanson, a former paster of SSUMC, is a world renowned expert on the history of John Wesley. This lecture focuses specifically on his time on St. Simons Island, GA.
Join us on Thursdays for this Lecture. All are welcome. The lecture is Free.
Read more...
---