We Invite you to Connect with SSUMC through REALM!
Being the church doesn't just happen at the church. Realm helps us serve you better and helps us lead this church well between Sundays. Everyone can be connected from anywhere at any time, right from our mobile devices. It engages everyone in the life of our church by supporting the healthy relationships essential to our church's mission. We'll stay organized, and you'll stay informed about all of the opportunities for fellowship. When we share life together, we will grow together.
If you haven't received a link via Email, we may not have your contact info entered into our system, or it may be out of date information!
Please call or email the church office at 912.638.3317 so we can make sure our information is correct!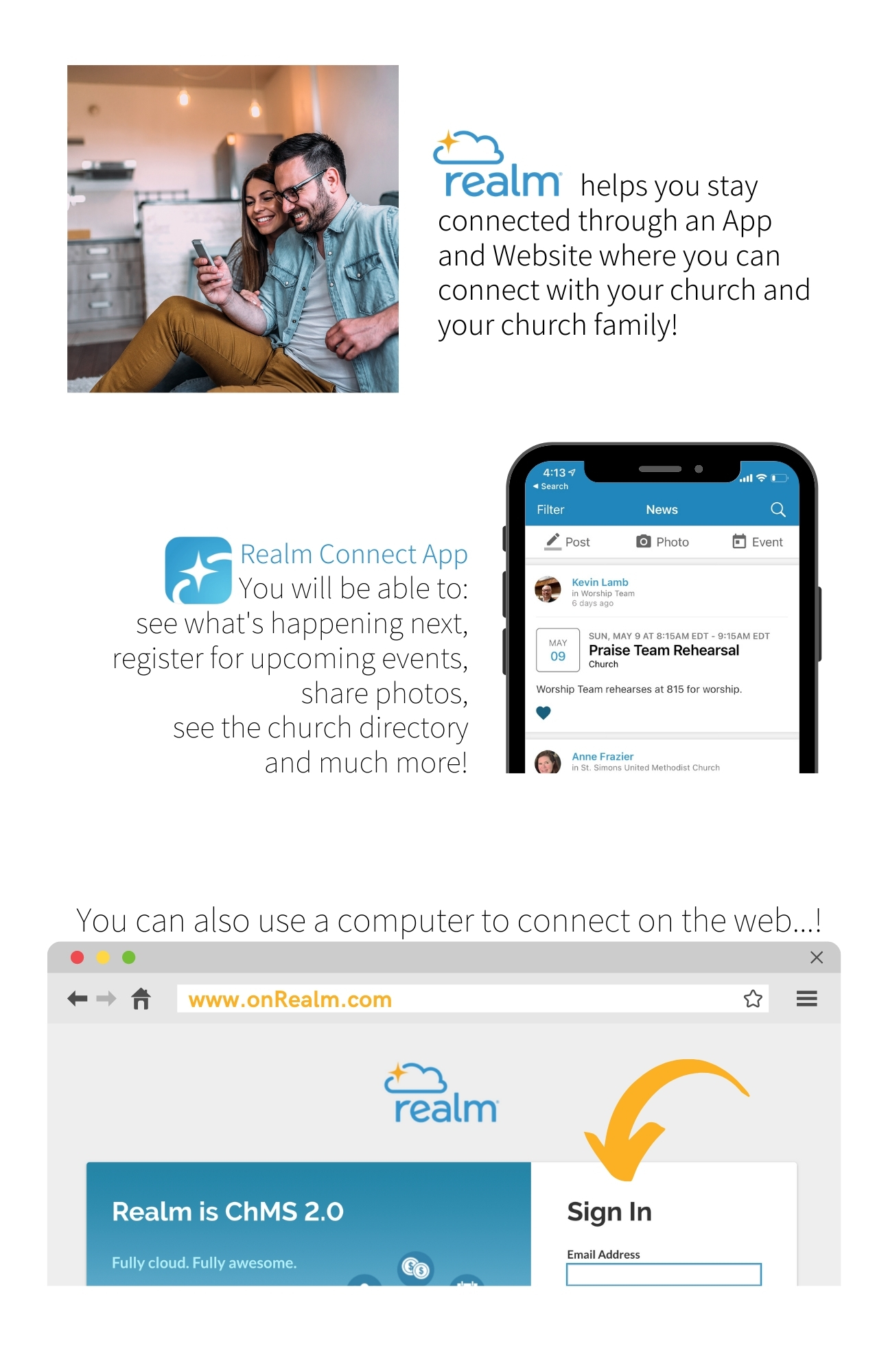 What about my privacy?
Realm is safe, private, and secure.
Your privacy is one of our greatest concerns. Realm is only made up of the people in your church, it's not like a social network that's open to everyone. Realm keeps your data safe and
gives you control over what information you share and who can see it.
When you Sign Up, you can go to your Profile to choose what information is shared with what groups! (Like: Name, Phone Number, Email)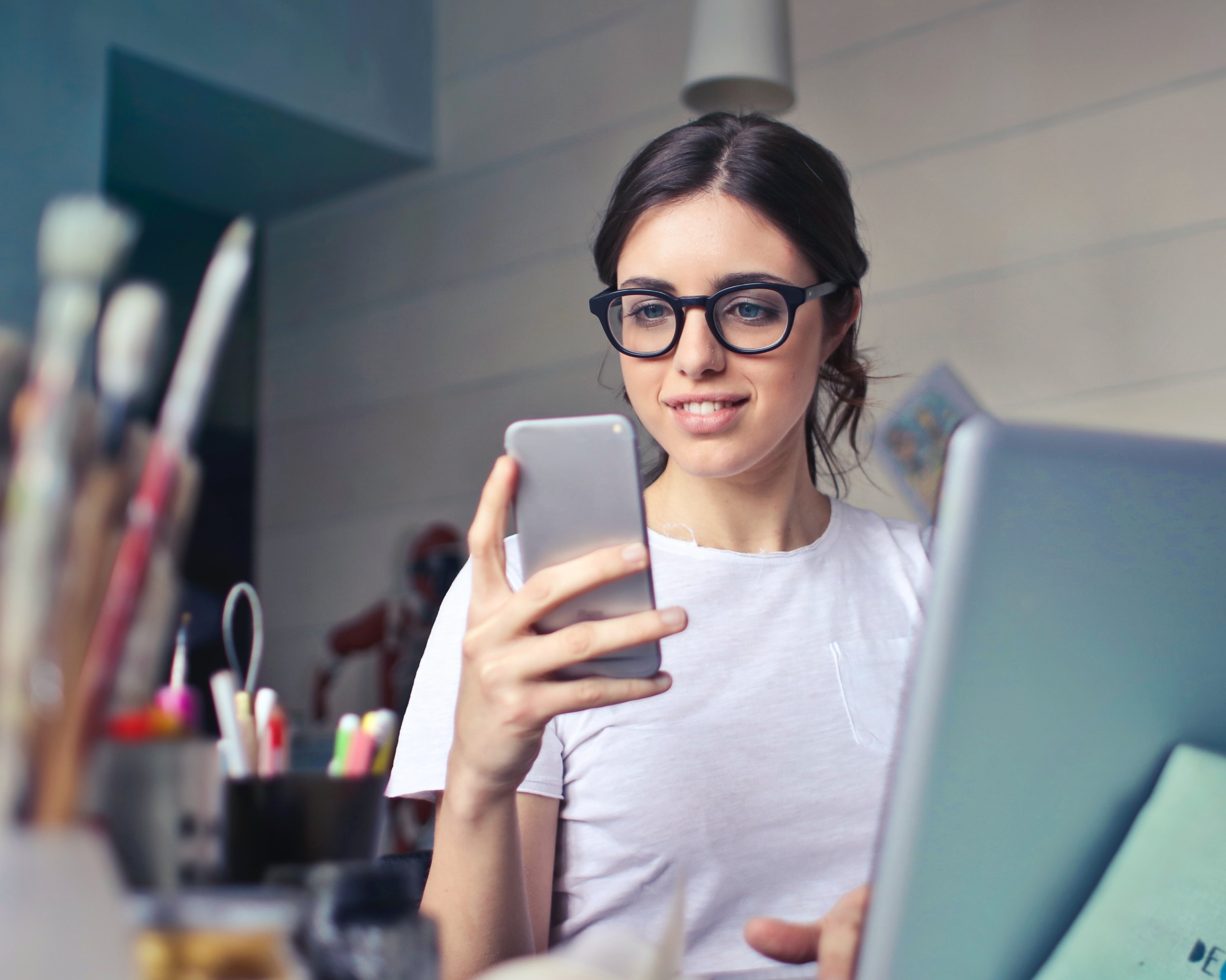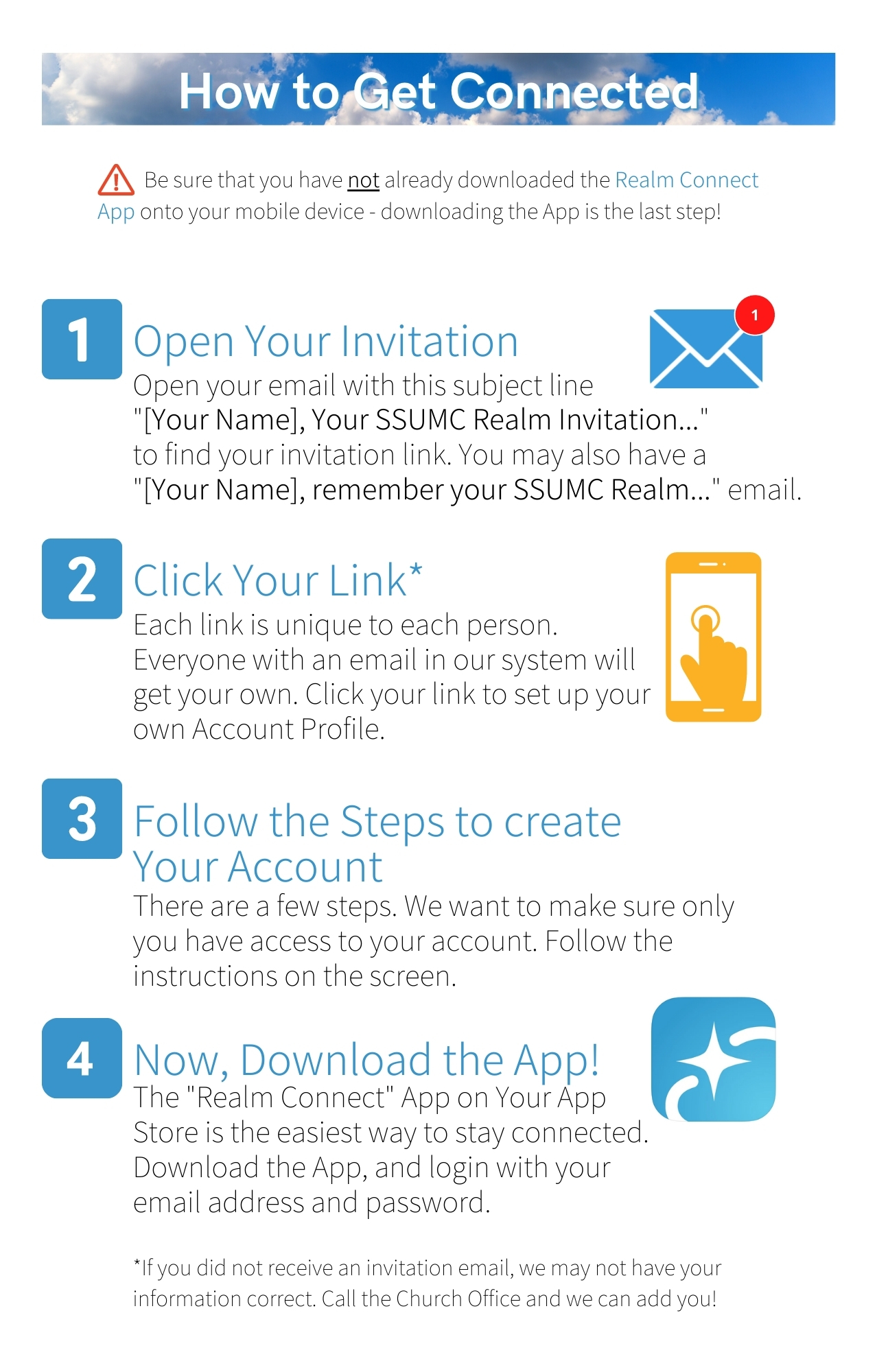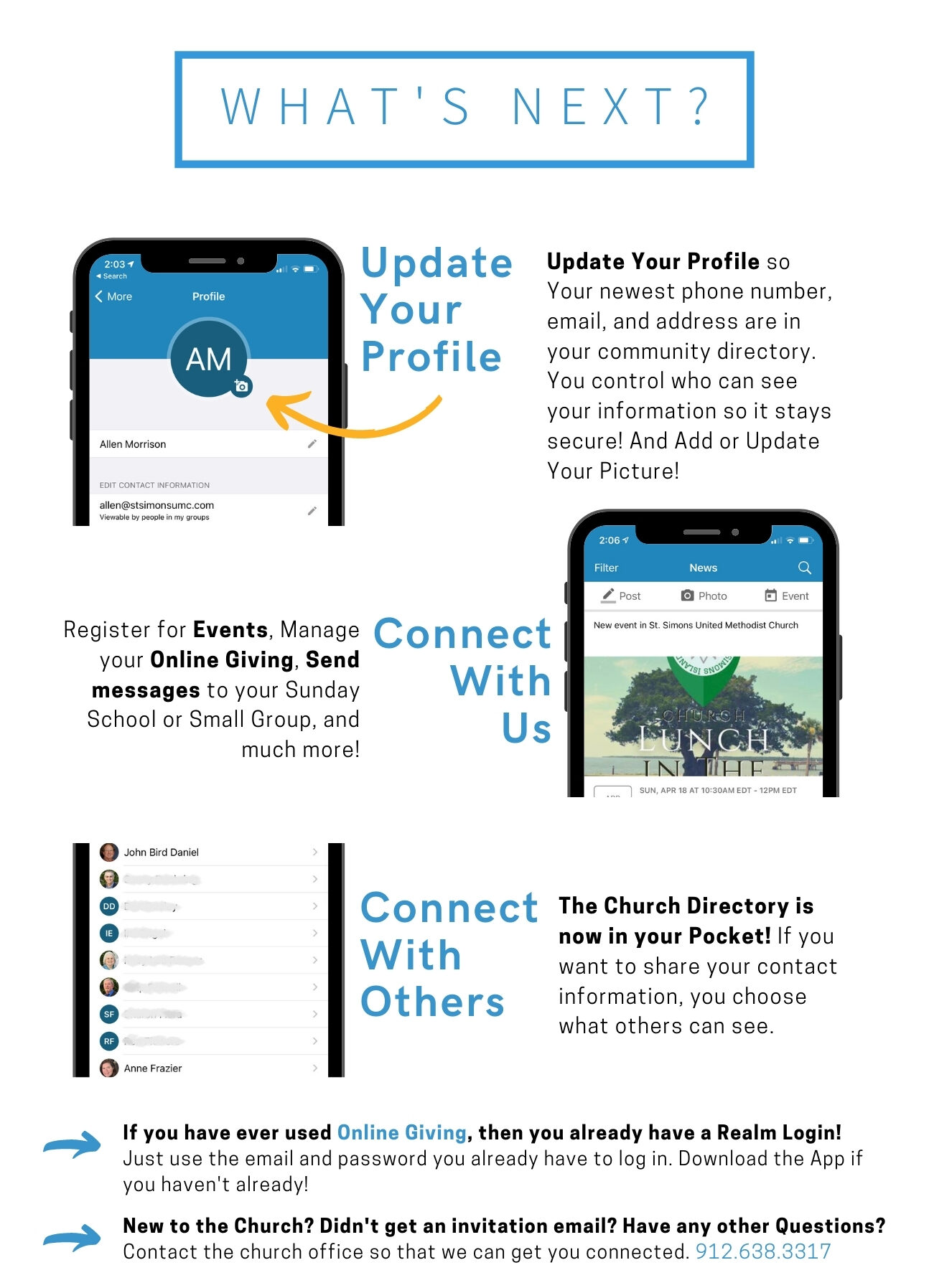 After you sign up:
We Recommend Realm Connect on your Phone –
But don't download it until after you Sign Up!
Realm works best on a mobile device for most things!
Since you have it with you most of the time, it helps you stay connected. On the App, you can connect with members of your Bible Study or Small Group, find someone's phone number or even find a new group to connect with. Remember, if you have the app on your phone when you click the link in your email, it will not work correctly.
If you have downloaded the app before signing up and creating a password, Delete the App, before you click on your Invite Link.
Download the App
If you are on your Phone, click one of these links. If you are viewing this page on a computer, and would like to download the App to your phone, please continue reading on this page:
Download for Apple

Download for Android

Once you install the App, you will need to log in. Use the Email address that your invite came to, and the password you created when you signed up!
If you are viewing this on a Computer and would like to download the App on your iPhone, scan this link with your camera and click on the link that pops up: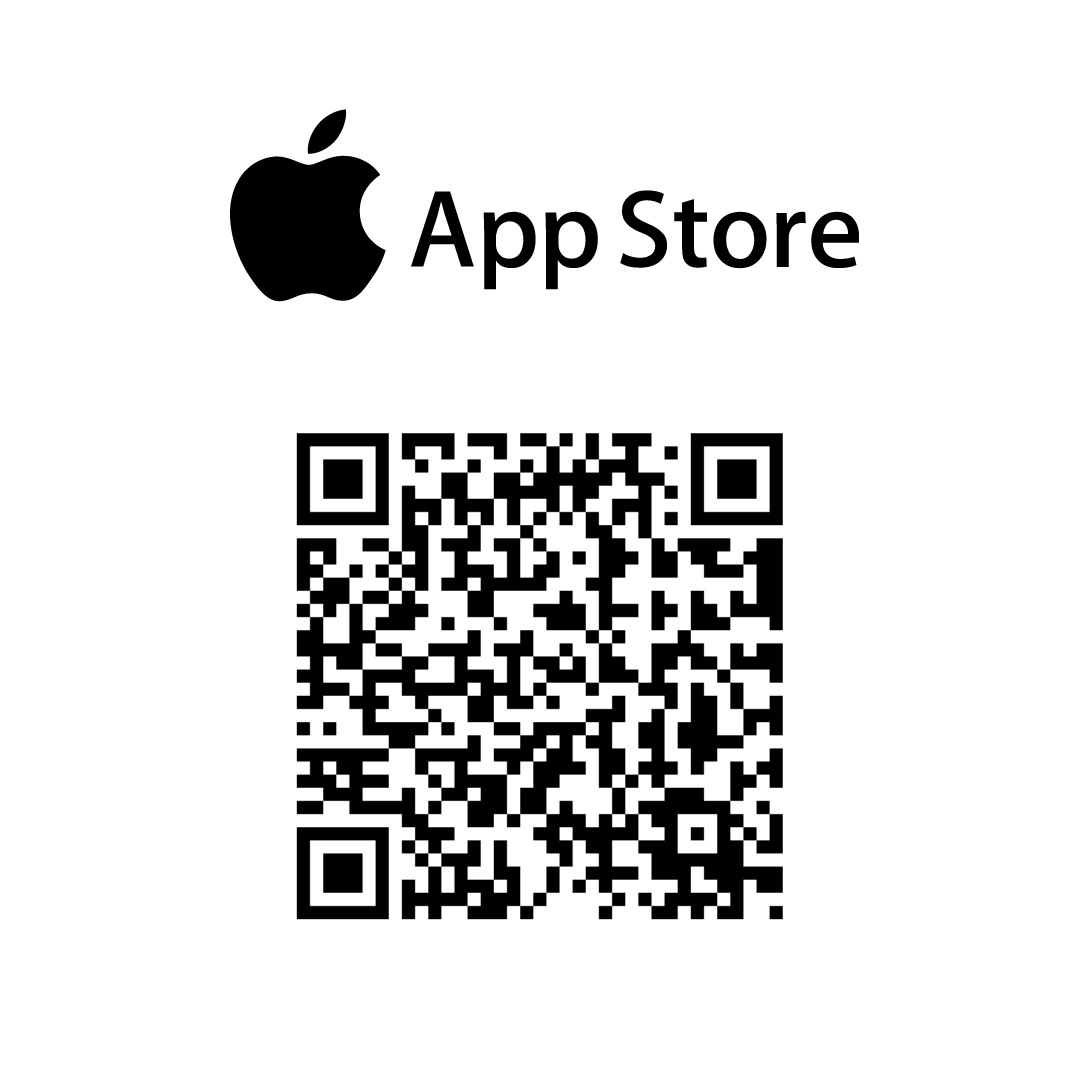 If you are viewing this on a Computer and would like to download the App on your Android Phone, scan this link with your camera and click on the link that pops up: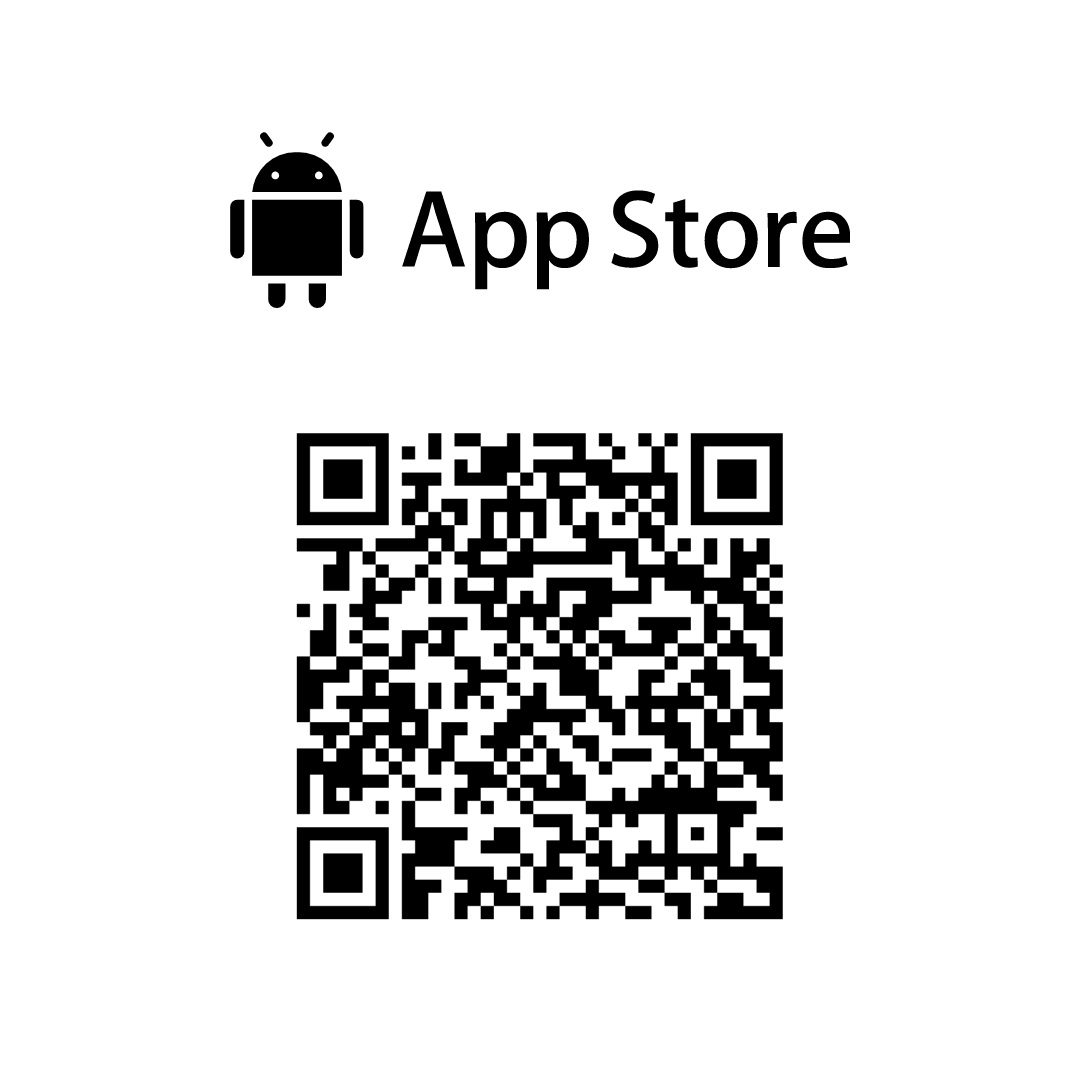 More About REALM – Videos
If you would like to know a little more about what Realm is, watch the video to the <– Right.
This is a Quick introduction to some of the things you can do once you have downloaded and logged in.
Remember, you will need to make sure we have sent you an invite before trying to log in for the first time, otherwise things can get very confusing!
Now that you have the App, you should make sure the information on your profile is correct!
This is how we will stay in touch with you. Add a new photo of yourself, correct any info that is not correct already, and set your privacy controls.
Once you are done with that, take a look around and see what else you find!