St. Simons United Methodist Church has an excellent ministry to young families through our Preschool.
As a licensed child care center for children 8 weeks through 4 year olds. We do not have a Pre-K class. We operate Monday through Friday, 7am-6pm; Summer hours: 7:30-5:30. For more information, please call Mary Brittain at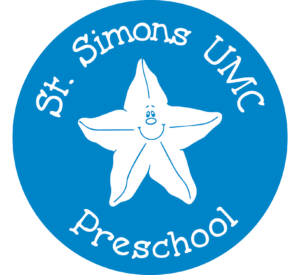 Congratulations to Mary Brittain and the SSUMC Preschool Staff who were awarded a 2 Star Quality rating from the Georgia Department of Early Child Care and Learning.

First Day of Pre-School
August 3, 2020
We are always taking applications for employment.


We are currently partnering with the
Harris Teeter VIC CARD program.
When you go through the checkout just present your VIC card and ask the cashier to link your card to #3373 (Our school code). Then, our preschool will receive 2% of your purchase of Harris Teeter brand products! Thank you!


Join in and Support our School!
Spring 2021 Fundraiser
Click below to download the Order form | Print and Return with payment – Cash or Check
Return to:
Preschool Office or Outdoor Dropbox at the Rear of Sanctuary
Additional order forms may be found in the Preschool office, and we will be taking orders in-person on Sunday, April 11, 2021 after each Worship Service in the Gholson Room.