St. Simons United Methodist Church has an excellent ministry to young families through our Preschool.
We are a licensed child care center for children 8 weeks through age 4. We currently do not have a Pre-K class. We operate Monday through Friday, 7am-6pm; Summer hours: 7:30am-5:30pm. For more information, please call Mary Brittain at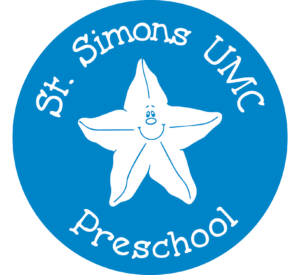 Congratulations to Mary Brittain and the SSUMC Preschool Staff who were awarded a 2 Star Quality rating from the Georgia Department of Early Child Care and Learning.



We are currently partnering with the
Harris Teeter VIC CARD program.
When you go through the checkout just present your VIC card and ask the cashier to link your card to #3373 (Our school code). Then, our preschool will receive 2% of your purchase of Harris Teeter brand products! Thank you!