We're Gonna Have Some Fun!
You are invited to jump in to the fun we have throughout the year and out Upcoming Events guide shows the currently scheduled activities going on in Student Ministry.
Look out for the
red dates
as we have quite a few new events and activities in addition to the ones you know and love.
You'll see opportunities for kids, youth, and parents throughout the year so go ahead and add these to your calendars so you don't miss out!
Join us for our youth gathering at 5:30pm on Sundays!
St Simons UMC has an active and thriving youth ministry. Our goal is to provide a fun, safe place to learn about and live out the call to be disciples of Jesus Christ. MYF (Methodist Youth Fellowship), meets Sunday nights during the school year for dinner, games and a lesson. MYF also meets during the summer for dinner and the Gathering Place. We also offer Sunday School every week, as well as special events throughout the year. Here are a few:
Mission Trips

Retreats

Concerts

Lock-Ins

Summer Events, such as Paddle & Praise, Friday Frenzy, & The Gathering Place
Our Youth are also active in voluteering for our local missions. Here are a few:
Manna House

Faithworks

Operation Bed Spread

Blessings in a Backpack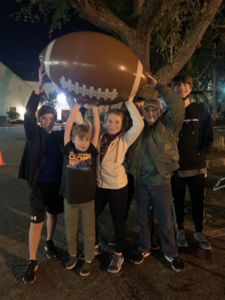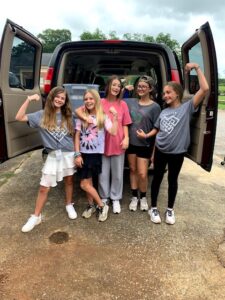 Director of Student Ministries, Chris Moncus
For more information contact Chris at: