Here you will find our new or upcoming groups. Some groups may require registrations, however others are come as you are. Please feel free to call or email the church at any time to find out more!
Info@StSimonsUmc.com | 912.638.3317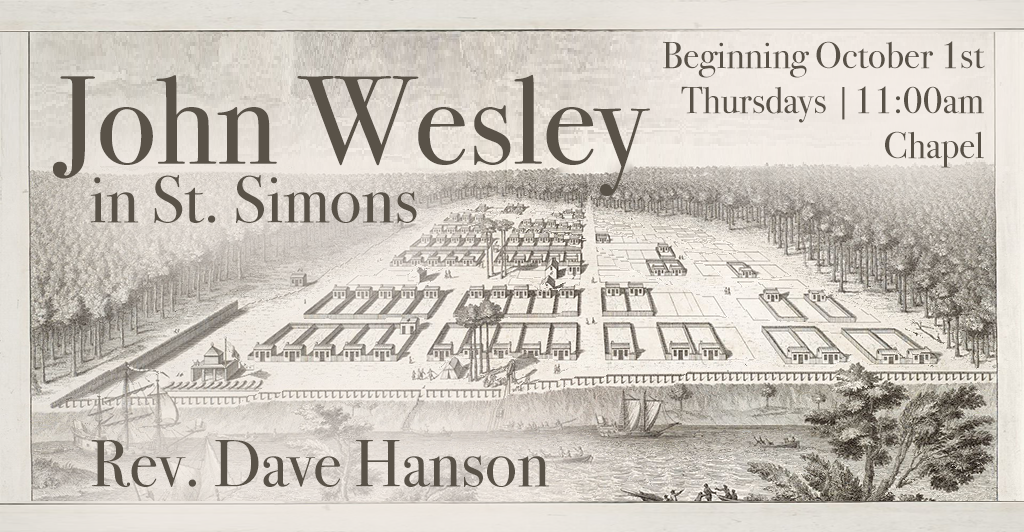 Welcoming Rev. Dave Hanson's:
"John Wesley in St. Simons"
Beginning October 1, 2020 | Thursdays 11:00am | Chapel
St. Simons UMC is thrilled to host this longstanding lecture on John Wesley. Rev. Dave Hanson, a former paster of SSUMC, is a world renowned expert on the history of John Wesley. This lecture focuses specifically on his time on St. Simons Island, GA.
Join us on Thursdays for this Lecture. All are welcome. The lecture is Free.